We believe in the power of partnership
Esse believes that a true partnership with professional therapists is essential in creating bespoke and sustainable skincare solutions with long-term benefits for our clients.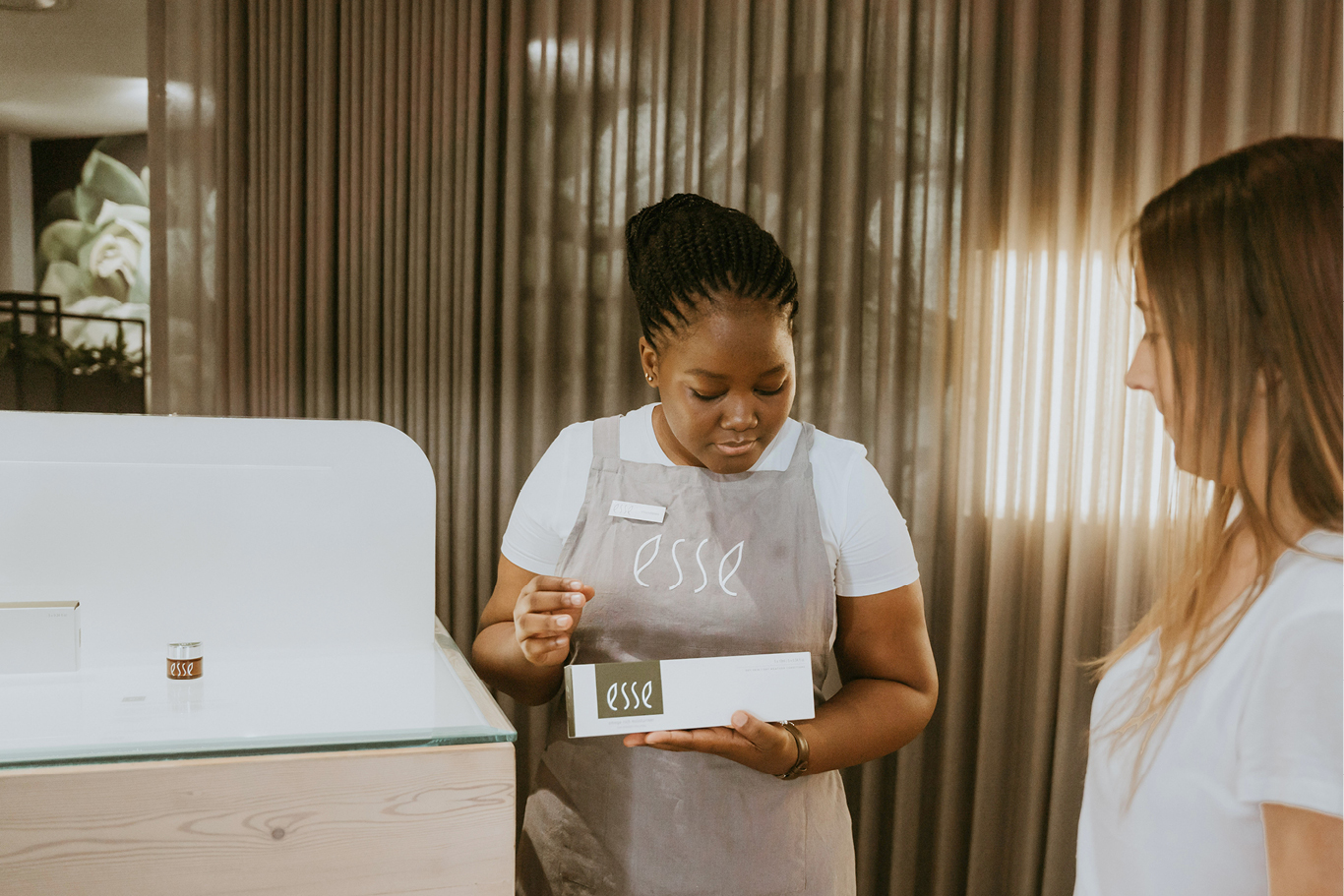 Investing in your success
Our skincare philosophy is the same as our approach to partnership with professionals – we're in it for the long term. We know that success in sustainably transforming the skin microbiome is accelerated by working with people who have the expertise to create bespoke solutions for our client's individual skincare needs. In other words, we are invested in your success.
There is a difference between marketing and true innovation. We work tirelessly to stay at the forefront of microbiome skincare and the latest in biotechnology. This is all in the pursuit of a single purpose – to get skin back to optimum health, so that it's resistant to the ageing process and free from inflammation. Investing in innovation means we are also helping keep your business relevant and top of mind with clients – with real transformative solutions for skin.
The natural and organic skincare market remains the fastest growing segment in global skincare. There is a movement of people who demand products that are sustainable and chemical-free, yet highly effective. They are more aware than ever before of harmful chemicals and are actively avoiding them. However, avoiding chemicals is no longer enough. Highly educated customers want cutting-edge, anti-ageing products for all skin types. They are tired of false promises and empty claims and want to see real results.
Esse has shown to be highly effective in numerous independent trials in Germany. It is used and loved in over 40 countries around the world, with particularly strong presence in Scandinavia and Northern Europe. Esse is certified organic by Ecocert, accredited by PeTA and the Vegan Society and is plastic and carbon neutral. In short, Esse is an ethical brand that is focused on the results required by the professional skincare market.
Benefits of working with Esse

Innovation: The latest in cutting-edge biotechnology for skin
Efficacy: Effective products for all skin types and concerns – including very sensitive skins
Customisation: Bespoke skincare solutions and tailored products
Anti-ageing: Unique anti-ageing active ingredients including live probiotics
Sustainability: Healthier and younger looking skin with the long-term results
Ethics: Certified ethical standards: organic, vegan, cruelty-free, plastic and carbon neutral

Esse offers your business:
Partnership: A real focus on partnership with professionals therapists
Difference: An opportunity to differentiate your salon from competitors
Innovation: Ongoing innovation, live probiotic-based treatment protocols, and new skincare solutions based on continual microbiome skincare research
Support: Tailored marketing support that will help you to expand your business
Education: A range of convenient and highly flexible on-going training resources
Focus: Great on-going service

Become a professional partner
Sign up and let's grow together.
Esse invests in education
The Esse Academy educates dermatologists, medical aestheticians and skin therapists from around the world on the latest in innovation and ever-evolving biotechnology of the skin microbiome.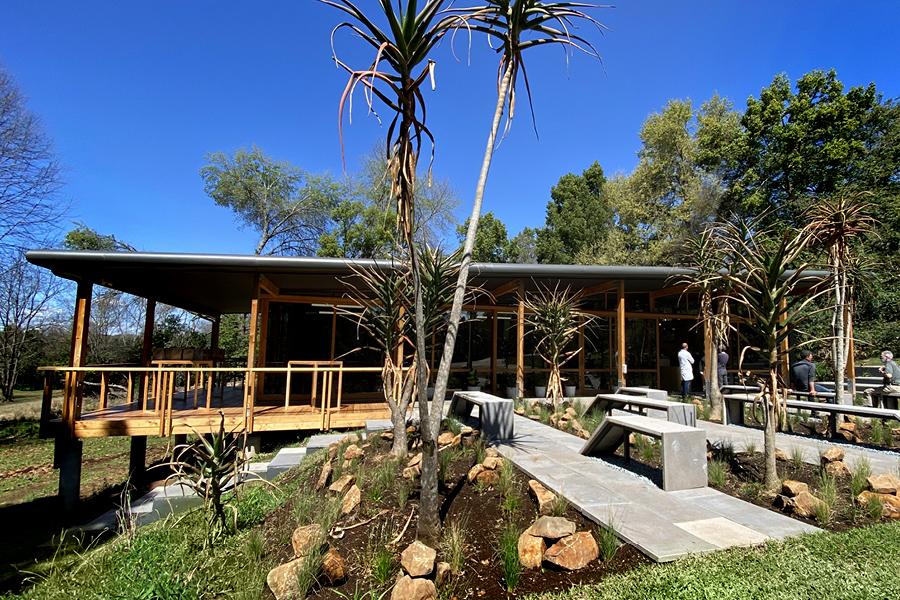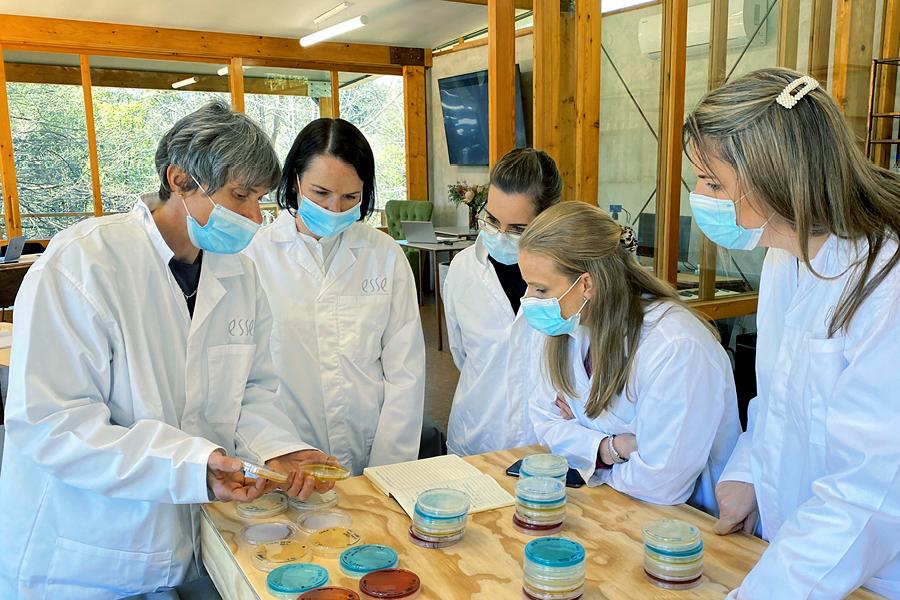 This five-day course covers the microbial ecosystem on skin and possible probiotic treatments for skin conditions.
Attendees will leave the course with:
A clear understanding of the skin microbiome, and its impact on skin health.
Knowledge of the key species and their role in the ecology.
Knowledge of how probiotics can be used to treat skin conditions.
Our online education platform provides you with world-class training no matter where you are. The Esse College is here to give our therapists the confidence to make recommendations on treatments and skincare routines to their clients. This training program includes various theory modules and components addressing topics such as professional and retail products, ingredient technology and treatment protocols. There are 7 modules to complete and each module will receive a certificate of completion, which will culminate in a graduation.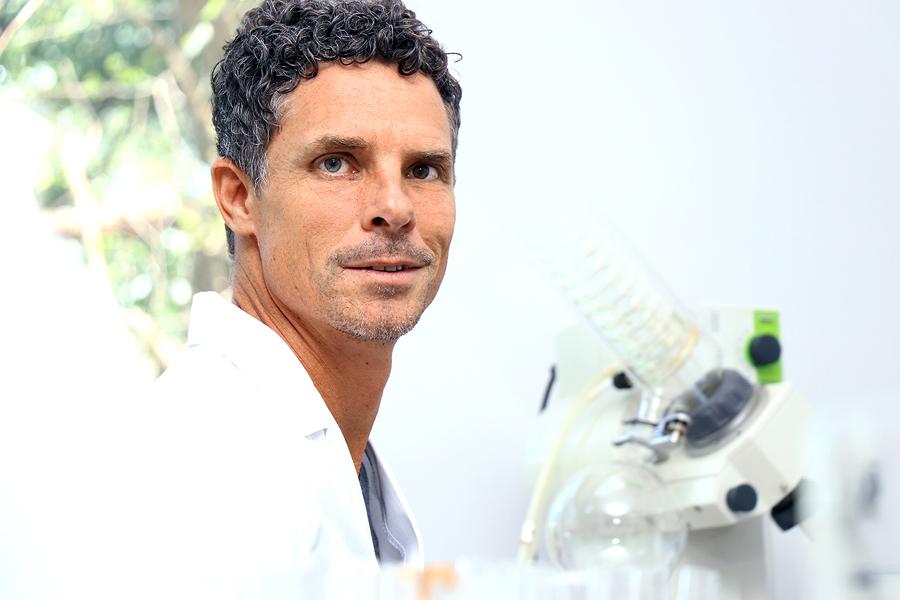 The "Trevor Talks" series cover many topics from innovation to product and the latest thinking in microbiome skincare. Get a sneak-peak below or become a stockist to get access to more.
Getting under the skin of our microbiome
Take a deep dive into the science of microbiome skincare with these in-depth reads
The diverse and unseen ecosystem of microbes that inhabit our bodies and skin.
Learn more about the Eff­ects of Esse's Clarifying Range on Acne.
Understanding Esse's active ingredients and how they deliver powerful results.
The World's first Live Probiotic Serum impact on skin firmness and skin elasticity.